About Us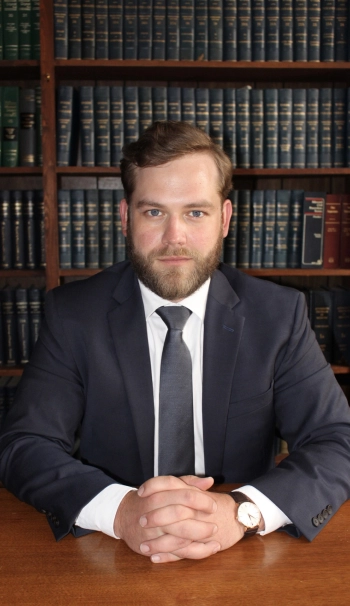 T.J. Kirsch
T.J Kirsch is a founding partner and criminal defense attorney. T.J. was born and raised in northeastern Iowa and moved to Missouri to study law. He focused his studies in criminal law and trial practice and graduated from St. Louis University School of Law with a concentration in criminal litigation skills.
T.J. began his criminal defense practice immediately after law school. His training focused on a client centered approach to law, and he maintains that client focus every day. This client centered approach helps tell your story and gets results. TJ has had hundreds of cases dismissed on behalf of his clients as well as securing "not guilty" verdicts at trial.
When you retain T.J., you are his priority. Whether in negotiations on your behalf or trying the case to a jury, T.J.'s focus is on you, your goals, and your rights.
Erin Kirsch
Erin was born and raised in St. Louis, Missouri and graduated with honors from Fontbonne University. She then obtained her law degree from New England School of Law in Boston where she earned Dean's List honors all throughout law school. Erin was licensed in New York before returning to practice in Missouri.
Erin has held litigation positions for her entire career, including the trial team on a multi-million dollar class action lawsuit in Chicago as well as trying major cases throughout Missouri. Erin has tried multiple criminal cases to juries and obtained many not guilty verdicts. As an Assistant Attorney General, she tried cases all around the state before returning to private practice.