Missouri Driver's License Reinstatement
February 22, 2022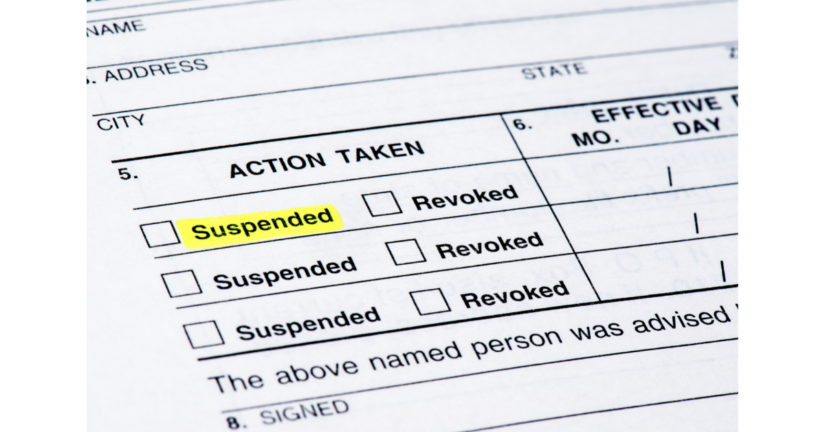 If you've lost your privilege to drive, it's imperative to begin the Missouri driver's license reinstatement process as soon as you can. If your case is complicated, it may be in your best interest to work with an experienced attorney for license reinstatements. 
This article discusses the following:
How to learn if your Missouri driver's license is suspended or revoked
Reasons why your license might be suspended
Penalties for driving with a suspended license in MO
How to get a suspended license reinstated in Missouri
Contact the license reinstatement lawyers at Kirsch & Kirsch today to discuss the details of your case. Continue reading to learn more about Missouri license reinstatement and suspension.
Reasons Why Your License Might Be Suspended
The Missouri Department of Revenue (unofficially called the Missouri DMV) can suspend your license for many reasons. Generally, the most common situations that lead to license suspension include but are not limited to:
Excessive points on your driving record
DUI and DUI-related accidents
Driving without insurance and causing an accident
Neglecting to appear in traffic court
Not paying toll fees five or more times
Unlawfully leaving the scene of an accident
Child support violations
Unpaid traffic or parking tickets
More than three traffic tickets within 12 months
If you're unsure whether your MO driver's license is suspended, it's best to find out by yourself instead of waiting for the police to inform you during a traffic stop. Learn how in the next section.
Is My Missouri Driver's License Suspended?
Can you call the DMV to see if your license is suspended? Absolutely. To find out if your license is suspended or revoked, you can contact the Missouri Department of Revenue or request your driving record in-person or online.
The first step in determining whether your license is suspended is to call the Missouri driver's license reinstatement phone number at 573-526-2407. Here, you can learn your driving privilege status and other non-personal information regarding your license.
You can also request a copy of your driving record (including personal information) in the following ways:
In-person – Provide your photo ID and pay the required fee at a Missouri license office
Email, mail, or fax – Submit Form 4681 to request your driver's license information and pay the correct fee to the Driver's License Record Center.
Driver License Record Center Information
Address: 301 West High Street – Room 470, PO Box 2167, Jefferson City, MO 65101
Email: dlrecords@dor.mo.gov
Fax: 573-526-7367
Telephone: 573-526-2407
Missouri Driving With a Suspended License Penalty
Driving with a suspended, revoked, or denied driver's license can result in serious penalties. Depending on the circumstances, you could face misdemeanor or felony charges.
Generally, the penalties for driving with a suspended license in Missouri (according to Mo. Rev. Stat. § 302.321) include but are not limited to:
First Violation – Class D misdemeanor, fines up to $500
Second or Third Violation – Class A misdemeanor, potential jail time up to 365 days, and fines up to $2,000
Fourth or Subsequent Violation (within ten years) – Class E Felony, up to four years incarceration, possible fines up to $10,000.
It's important to note that driving on a suspended license after a DUI conviction can lead to much harsher penalties, including a felony conviction, longer license suspension, jail/prison time, fines, and more.
How to Get a Suspended License Reinstated in Missouri
According to the Department of Revenue, individuals who have their license suspended, revoked, or denied can learn how to get their license back by following these three steps:
Determine why your Missouri license was suspended.
Note all the reasons why your driving privileges were taken away. If it's too soon to get your license reinstated, consider learning more information about obtaining a restricted license.
Wait the appropriate time, submit the correct forms, and pay applicable fees.
When you're eligible to reinstate your license, take your fee money and completed forms to the Driver License Bureau in Jefferson City. You can also mail your payment and forms.
Can I pay for Missouri driver's license reinstatement online?
Yes. You can pay for your license reinstatement online at mydmv.mo.gov using most major credit or debit cards.
Contact Kirsch & Kirsch Today
Is your license suspended or revoked in Missouri? If so, working with a reputable lawyer for license suspension maybe your best option. Depending on the circumstances of your case, the attorneys at Kirsch & Kirsch can:
Help you appeal DMV license suspensions
Obtain limited driving privileges in MO
File a motion to set aside a recent conviction
Help you obtain your license after a five or ten-year license denial
Contact a Jefferson City criminal defense lawyer at Kirsch & Kirsch today to learn how we can help you get back on the road.